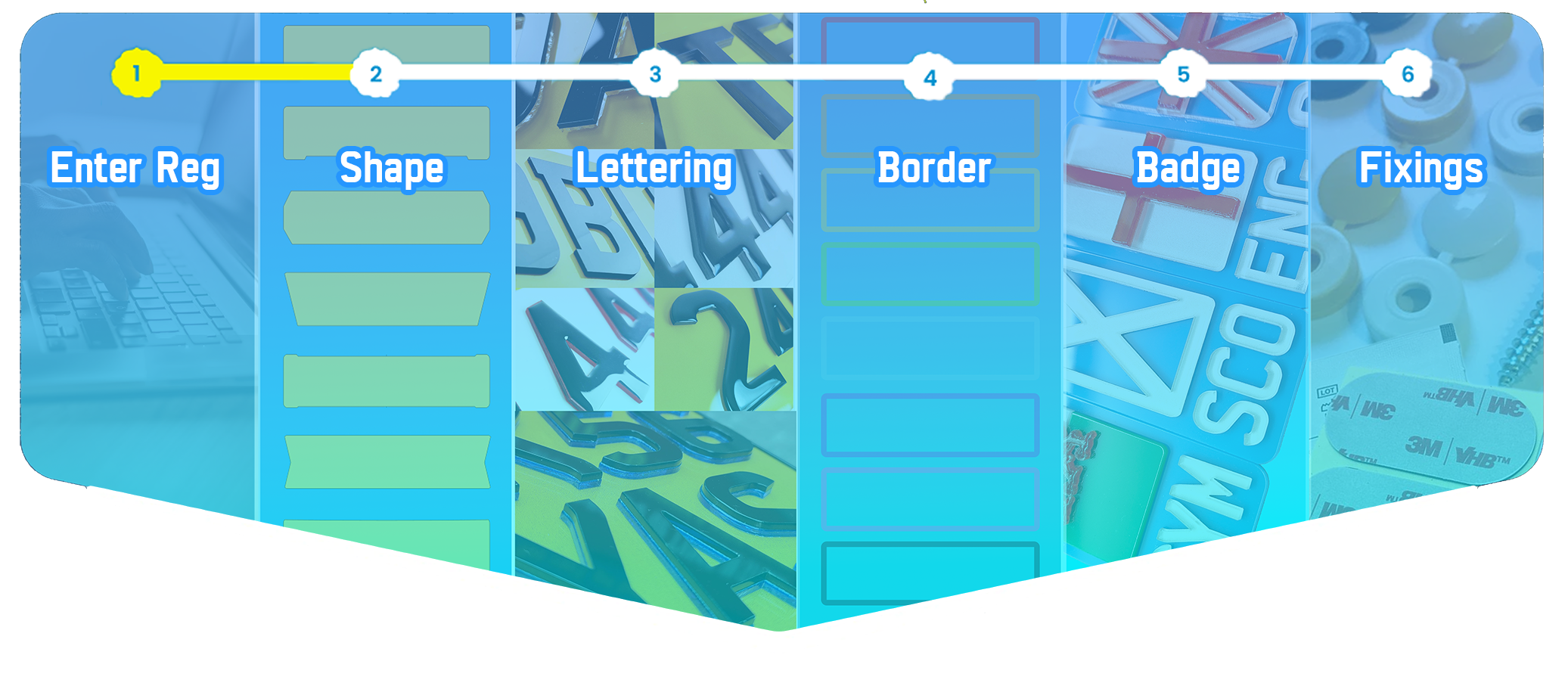 <h1>Design Your Perfect Number Plates</h1>
Design your 4D number plate on Nom Plates! Get a live preview, customize text, styles, borders & more. Premium, road-legal plates made to British Standards.
HIGH QUALITY UK NUMBER PLATES
At Nom Plates, we're proud to be the nations top manufacturer of luxury 3D and 4D Number plates. Our full range of Road Legal and Show Plates are crafted with the highest-quality materials to meet our rigorous standards, and we deliver them to customers throughout the UK and EU. Using a range of materials to give incredible finishes which are both fully legal for use on the road as well as show plates for use in motor shows, classic car events, weddings, and photoshoots. Our products offer a great way to make a statement and stand out at your event. We understand that our customers want to let their creativity shine, which is why our plate builder tool offers a wide range of customization options and see a preview of your final product live. You can also contact us to discuss your exact requirements and our team will work with you to achieve the perfect design. At Nom Plates, we pride ourselves on our same-day dispatch and speedy delivery to your door. Don't settle for an ordinary license plate - let us help you create the plate of your dreams!
Contact Us
choose
Why Choose us
5 Star, Excellent Service!
customers love our custom number plates
Rated excellent based on 3,406 reviews
Top service and competitive prices! Had my plates made here, shortened, 4D, matte lettering with a custom acrylic polish flag made for both! Found Nom through tik tok, check out his lives and you'll see your plate being made real time!
Bought 4D plates for my car and honestly top notch quality and very cheap in comparison to others . I was quoted prices nearly triple what I paid here for worse quality . So happy with purchase and not had any problems so far. Also like the fact that they can deliver also . Highly recommend for you to get ur plates from here !
frequently asked questions
Are 3D and 4D Number Plates Legal?
Yes! We have a wide range of 3D and 4D plates which are a single shade of black across the surface of the digits which conform to all current legislations. See our blog post on this subject for more detailed information.
What are your Delivery Terms?
All plates purchased from our website have FREE delivery anywhere in the UK. We use Royal Mail and Evri as couriers and orders are usually dispatched within 1 working day.
Do I need to send Documents?
Yes! In order to create road legal number plates we must see a document which proves ownership of the registration or vehicle (such as the retention certificate or V5C) as well as a proof of ID (such as passport, license or council tax bill)
How do I fit my new 4D Number Plates?
We strongly suggest using sticky pads as recommended by DVLA. This provides a super clean finish. Plates may also be affixed with screws however we do not recommend this and there is a chance of cracking if done by an inexperienced fitter or with unsuitable tools.